Single sided loading is made easy with the JCB Teletruk. Whether your yard is tight on space or you have to unload/load on a public highway this is the tool for you.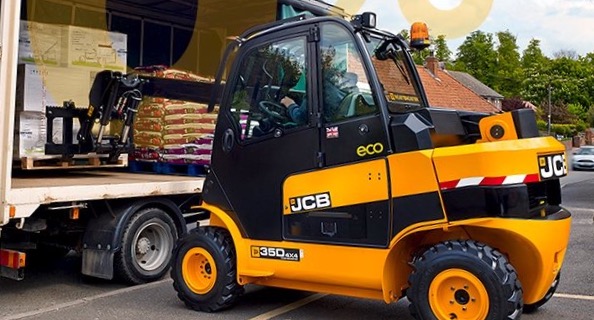 We showcased a machine at the 2016 RWM show at the NEC on the Fireward stand, fitted with one of there fire surpression systems. As the pressure on the waste industry increases on prevention rather than cure with fires APC Forks are able to supply the JCB Teletruk into the hardest of applications with the peace of mind that it's prepared should the worst happen.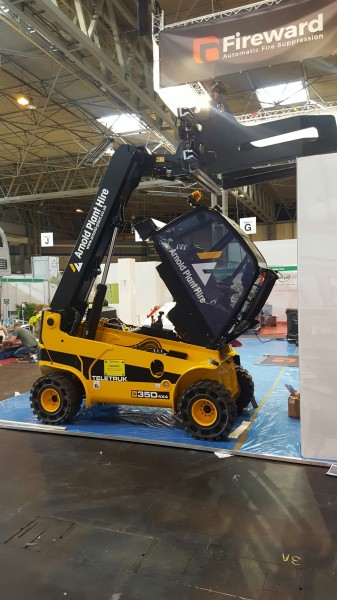 A JCB TLT30D complete with a fork positioner, ideal for one sided loading, split packs and awkward loads, clearview through unit making handling and vision loads better.
The JCB Teletruk has always been a favourite in the Waste Metal Industry due to its flexibility, making the operators life easy on the dedicated ELV work!
The next video is a general purpose overview of the JCB Teletruk range. Whether its a scrap car, awkward pallet or container work, the JCB Teletruk is the machine for all jobs. Don't worry about your terrain the JCB Teletruk is available in both 2 & 4 wheel drive.
With the JCB Teletruk not having a mast or any carriage this makes it the ideal tool when working with a bucket & grapple in the hardest of applications, making light work of the electrical waste shown.
Distribution is one of the UK's biggest industries, so turning lorries around quicker is paramount, with the JCB Teletruk one sided loading/unloading is easy and free up valuable yard space.
The JCB Teletruk with its carriage roll range (111 degrees) makes it the ideal machine with this plant pot/root ball attachment, loading of vans & lorries safety, bringing the plants from an upright to a horizontal position in seconds. The 4 wheel drive Teletruk gives the package the versatility to work in garden centres, nurseries, and events set up.