APC Forks are able to offer Nationwide hire of the JCB Teletruk. This unique small machine combines the functions of a counterbalanced forklift with those of a rehandling shovel. This is a truly the most unique and flexible forklift in the market place today.
All our fleet machines have quick-change front, enabling ease of change between forks & sideshift, buckets, bale clamps, rotators the list of attachments is endless!
We are able to offer both 2 & 4 wheel drive machines depending on your site requirements.
Not only is the JCB Teletruk available in both LPG and diesel(Tier 5), the JCB teletruk is now available in electric, the TLT30-19E will enhance operations where forward reach is essential but previously not achievable due to fuel source, the electric teletruk will give these customers the reach along with the green option with the electric teletruk.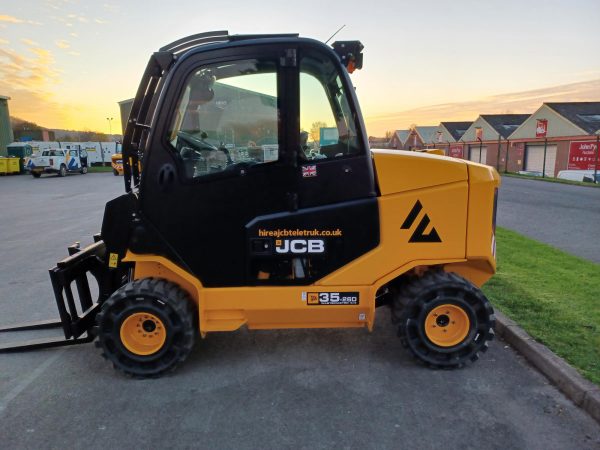 The telescopic boom will save time and space in your yard.
The all round visibility is superior to a conventional forklift making the JCB Teletruk one of the safest machines available.
Whether your industry is waste/recycling, distribution, building supplies etc APC Forks are your perfect partners to hire the JCB Teletruk.
Our approach is like the machine itself, truly unique and flexible!